Memory foam mattresses tend to generate the greatest heat in general. Memory foam beds, on the other hand, are reported to produce overheating by 15% of users. Due to the dense nature of the foam, hot beds can cause uncomfortable night sweats; however, you can make your bed cooler.
Here, we'll explain why memory foam absorbs heat and provide you some suggestions for keeping your foam mattress cool at night.
Why Do Memory Foam Mattresses Sleep Hot?
Beds made of memory foam are well-known for their ability to conform and relieve pressure points. Dense, air-bubble-filled memory foam is difficult to ventilate because of its limited porosity. During compression, air bubbles are dislodged from the foam, limiting airflow.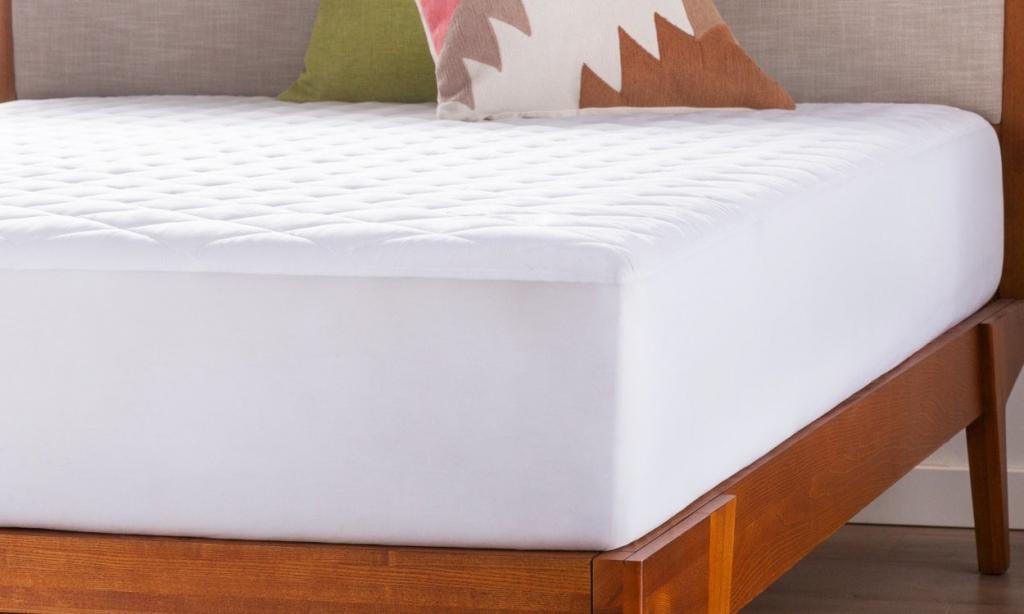 Body-to-air contact is essential for the body's ability to control its own temperature. Overheating while sleeping on a foam mattress is common since high-density materials have limited airflow.
When they were first introduced twenty years ago, foam mattresses had a high density and limited resiliency, which meant they retained heat and moisture. Breathability and moisture wicking are two of the most important features of modern foams.
If you tend to get hot when sleeping, you may want to pay attention to the hardness of your mattress. Foam materials don't compress as much beneath you on firm foam beds since sinkage is discouraged. A "hugging" sensation is created when plush fabrics are used. As a result, the "hug" sensation can become excessively hot instead than relaxing.
Copper, graphite, or gel-infused mattresses can help keep you cool while you sleep.
How to Keep Cool on a Memory Foam Mattress?
The warmth of the body is retained by memory foam. Even though you can't change memory foam's heat retention capabilities directly, you can use bedding accessories to help regulate your bed's temperature more effectively. A mattress topper or pad, or even new sheets, are the most common solutions.
Mattress Toppers
Adding a mattress topper is an easy way to change the feel of a bed without having to buy a new mattress. Other materials like feathers and wool are also available as toppers, but memory foam and polyfoam are the most common. A mattress topper's cooling and comfort properties are dependent on the topper's design and materials.
The average thickness of a mattress topper is 1-4 inches, and they're inexpensive when compared to the price of a new mattress. Gel-infused memory foam, latex or a breathable and cool material is the ideal option if you want to keep cool. For those who prefer a cooler night's sleep, there are cooling mattress toppers available that use a variety of innovative technologies to maintain a consistent temperature.
Mattress Pads
A mattress pad is a thin layer of fabric placed on top of your mattress to protect it from wear and tear. Generally speaking, they will not greatly alter the comfort or feel of your bed, but they can aid with cooling.
Good cooling mattress pads are constructed of a soft and cool fabric such as natural cotton, and are usually able to breathe. It's possible that some can also wick away moisture, making the bed feel drier.
Cooling Sheets
New bedding are one simple solution. The mattress's memory foam surface is protected from the sleeper's body by a layer of sheets. There are a number of factors that contribute to how cool a mattress feels. Compared to the more permeable cotton percale sheets, flannel sheets are a popular alternative for winter sleeping. Flannel sheets are thicker and warmer.
In order to keep you cool while you sleep, there are a variety of cooling sheets available. Moisture-wicking is a common feature, which aids in the removal of perspiration and so enhances both comfort and cooling. High-quality cotton or linen is a common choice, as is a fabric that feels cool to the touch.
Cooling Pillows
Your pillow could also be a good investment. Due to the high heat sensitivities of our heads and necks, it's likely that the rest of our bodies will follow suit.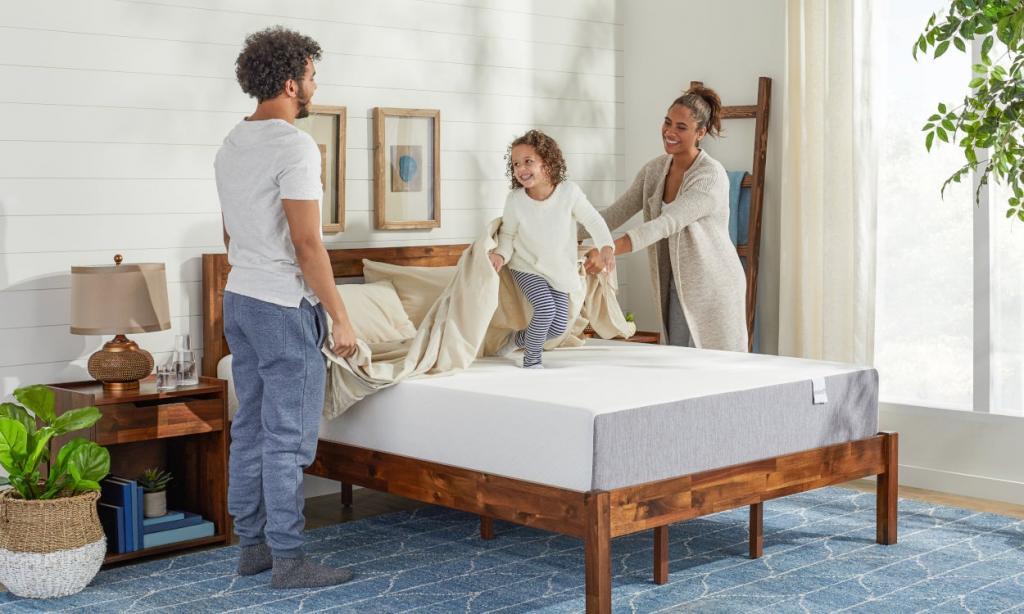 Lightweight and breathable fabrics, such as cotton or linen, are common in good cooling cushions. Solid memory foam mattresses tend to sleep hotter than mattresses with latex or buckwheat fillings, shredded foam fillings, or a down replacement. Cooling panels, gel-infused foam, and copper-infused foam are among the cooling technologies used in the production of some pillows.
Controlling Your Sleep Environment
Aside from changing the temperature and lighting in your bedroom, there are additional techniques to improve your sleep quality.
Airflow
On hot nights, it's crucial to keep your bedroom well-ventilated. Open a window or buy a small circulating fan to help circulate the air. Your mattress' ability to circulate air is critical, too. Investing in a bed base can help with airflow if your mattress is on the floor. A slatted bed frame design may also be an option if you have an air-flow-friendly mattress, depending on your preference.
Sleepwear
Your body temperature can be significantly influenced by the type of sleepwear you wear at night. Cotton or thin wool are the best materials for summer apparel because they are both breathable and light. As an alternative, many people prefer to sleep in nothing but their underpants.
Lights
When they are turned on, bedside lamps, ceiling lights, and other electronic devices can all generate heat. Turning off the lights and electronics in your room before you go to sleep will help.
Air Conditioning
On really hot nights, it may be good to turn on the air conditioning if you have it. Quality sleep is priceless, even if it's a little pricey. A temperature of 65 degrees Fahrenheit is excellent for sleeping in one's bedroom.
When It's Time for a New Mattress
Unless you've done everything you can think of to cool down your memory foam mattress, it may be time for a new one… It's probably time for a new mattress if your current one is more than six years old or no longer as comfy as it once was.
If you're in the market for a new mattress, search for one that has a high temperature neutrality rating. Innerspring and hybrid mattresses work better than all-foam designs because they have better airflow. Check reviews to see how well a particular memory foam bed cools before making the purchase if you decide to switch to another one.
There are other mattresses on the market that are specifically made to regulate body temperature better. Mattresses that are specifically designed for hot sleepers can make a significant impact in overall sleep quality. The greatest cooling mattresses may be found in our guide.
Frequently Asked Questions
How do you cool down on a memory foam mattress?
When it comes to sheets, consider buying a fabric like Tencel, bamboo, or organic cotton that is more breathable. In order to avoid overheating, steer clear of garments made of synthetic fibers or wool. Taking a warm bath before going to sleep can help you fall asleep faster and stay asleep longer.
What is the best mattress for hot sleepers?
A mattress made of gel memory foam, open-cell foam, plant-based foam, or a blend of memory foam and coils is a good option for people who tend to overheat when sleeping.
How do I keep from sweating on my memory foam mattress?
A medical condition, such as hormones, worry, or even the virus could be to blame for night sweats on a memory foam mattress. Choose an open-cell or plant-based foam mattress with a breathable cover and responsive, cooling comfort layers to avoid aggravating the situation.
What's the best room temperature for sleep?
Sleep better if your thermostat is set at 68-72 degrees Fahrenheit. Use a fan or open a window instead of turning up the air conditioning to save money.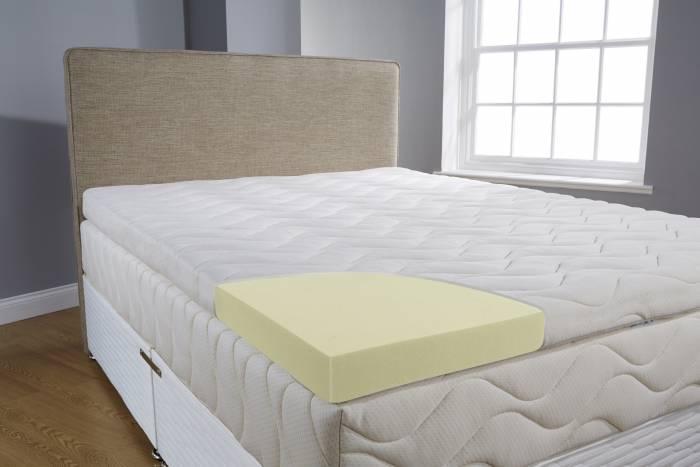 What are the coolest mattresses?
Because of the coils at their foundation, innerspring mattresses are known to be exceptionally comfortable. The coils' wide areas allow air to move freely. Innersprings, on the other hand, degrade quickly. Gel foam or plant-based foam in memory foam mattresses will keep the mattress cool and provide the same level of support as traditional memory foam mattresses.
Is gel memory foam better than memory foam?
It's up to you to decide whether gel memory foam or regular memory foam is preferable for your needs. However, the gel infusions in gel memory foam can only absorb so much heat before they begin to disperse it throughout the layer. A really hot night can cause the cooling technology to fail, so be aware of this. Some people perceive a big variation in their skin's temperature, while others don't notice anything at all.
Which memory foam mattress is the coolest?
There should be cooling components in a mattress for hot sleepers, like gel beads, graphite, copper and charcoal. Additionally, a firm mattress will keep you cooler than a softer mattress since it is less likely to have full-body contact with your body.
Can a memory foam mattress make you sweat?
If it holds too much heat, a memory foam mattress can make you sweat a lot. Wearing light sleepwear and utilizing breathable, moisture-wicking bedding will help, and if excessive sweating persists, see your doctor.
Conclusion
In the event that you have back problems, memory foam is an excellent choice. Foam mattresses can retain heat, which may be an issue for some people!
If you don't have the money to buy a new mattress, toppers and cooling pads can serve as a barrier. You may improve the airflow and moisture-wicking capabilities of your mattress by using natural fiber bedding. Keep in mind that if your foam mattress has been around for seven to ten years, it may be time for a new one.